South County Brews: Proclamation Ale Company
South County Brews: Proclamation Ale Company
"The big beer from a little state" just got a lot bigger: the fun-loving brewers who promise to "strangle your taste buds with goodness" recently relocated Proclamation Ale Company from Kingston to Jefferson Boulevard in Warwick, where they'll have six times the beer making capacity. More taps, a greater variety of brews, and a row of pinball machines and arcade games make Proclamation's new 15,000-square-foot home "a better experience with more room to hang out," says founder Dave Witham, who adds, "I grew up in the '80s in arcades, and all of the guys who work here are gamers."
The description of Proclamation's flagship Derivative hopped ale is typically quirky ("a unique snowflake; a Unicorn on a farm of Shetland ponies"), as are beer names like the Lovecraftian "Tendril" American IPA and the "Alpaca Magi" sour ale.
"We have a pretty high threshold about quality – we will dump batches of beer," says Dave. "But we also like to joke around about stuff and that comes through with our brand. We're serious about what we do, but we don't want to take ourselves too seriously."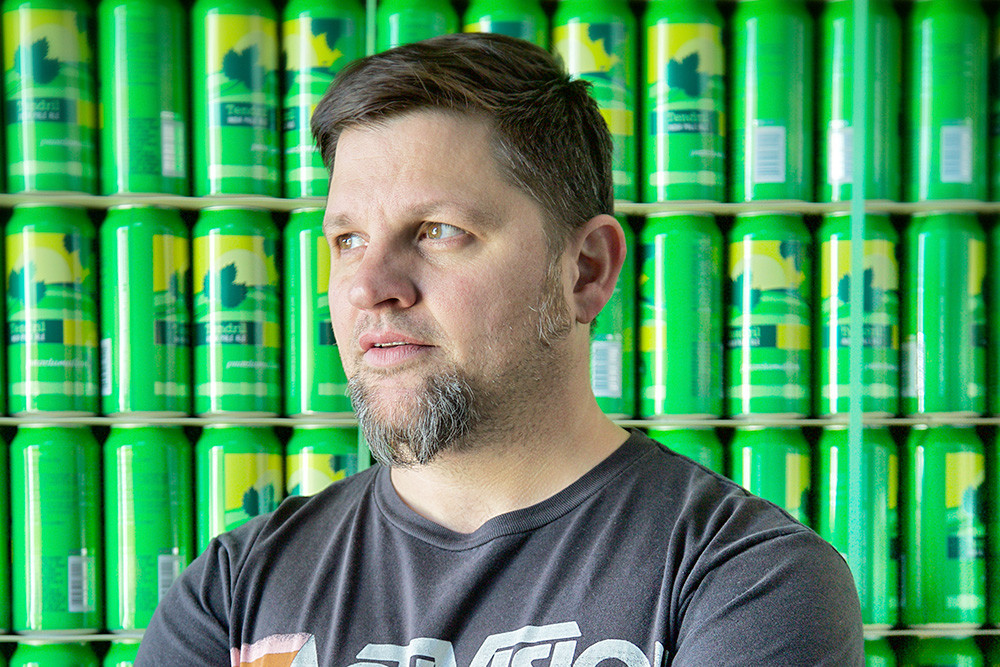 Meet the Brewmaster: Dave Witham
A bigger space with more capacity (not to mention the stress involved in moving) inevitably means more work for Dave, who launched Proclamation in 2014.
"I got into this because I wanted to brew beer, but I didn't know what running a business entails," he says, noting that actual brewing occupies only about one day out of five in his schedule. The rest of his time is spent multitasking ("not my strong suit") on everything from social media marketing to ordering glassware for the tasting room and ensuring that there's enough hops to make the beer.
It's a long way from Dave's past as a musician and music teacher. "I work 14- to 16-hour days, I don't punch out," he says, "but it's great that I don't get mad about having to go to work."
Will things settle down with the move finished? Dave and his wife, Lori (the company's graphic designer), have a preschooler at home, so perhaps not. On the other hand, Dave has chosen his crew well – among his band of brewers are a pair of drummers, a singer and a guitarist. With performance space already set aside in the new brewery, "we can get some beers off the tap and jam," he says.