For months, buzz was steadily building on my Facebook feed around Pump House Music Works in Peace Dale. More and more friends were popping up as "interested" on their event listings, and reliably great musicians from the Rhode Island scene – like Ian Fitzgerald, Will Houlihan and Arc Iris – were among the billed performers. Judging from social media alone, it was certainly a neat-looking space – a cozy bar area, lots of exposed wood, big round windows and doorways that give it a very hobbit-hole kind of vibe. Plus the space serves as a guitar-makers' workshop by day, which means the walls of the bar area are lined with tools and guitars in various stages of construction. But Peace Dale seemed like an unlikely home for what was clearly becoming a go-to weekend destination for music lovers and a must-play spot for local and regional performers. I'm not saying I was hesitant to believe the hype, but I'm willing to cop to the fact that I wasn't prepared for the hype not do it justice.
Long story short: this place is downright magical.
This past November marked a year since owners Ariel Rose Bodman and Dan Collins officially reopened the historic building – an actual pump house in the late 1800s that drew water from the reservoir for the surrounding towns, later a restaurant for a few decades starting in the 1960s – as a venue for live music, though that was far from their original goal for the space.
"We came in as a joke to look at it," Bodman confesses. "But when we saw this room, the cogs really started turning."
Luthiers by trade, Bodman and Collins are the craftspeople behind Shady Lea Guitars, but after expanding beyond capacity in their old home, they were looking for a place to grow. Curiosity brought them to Peace Dale's empty pump house, but a maker's imagination helped them see the potential beyond a larger workshop and educational space for students looking to learn the art of guitar making. And they weren't complete strangers to hosting performances, having run successful open mics in their previous space.
"We had open mics once a month, and it brought in a lot of people," says Collins. "It wasn't our mission to do all of this at first, but when we walked through and saw the room we said, 'This is a perfect space for music.'"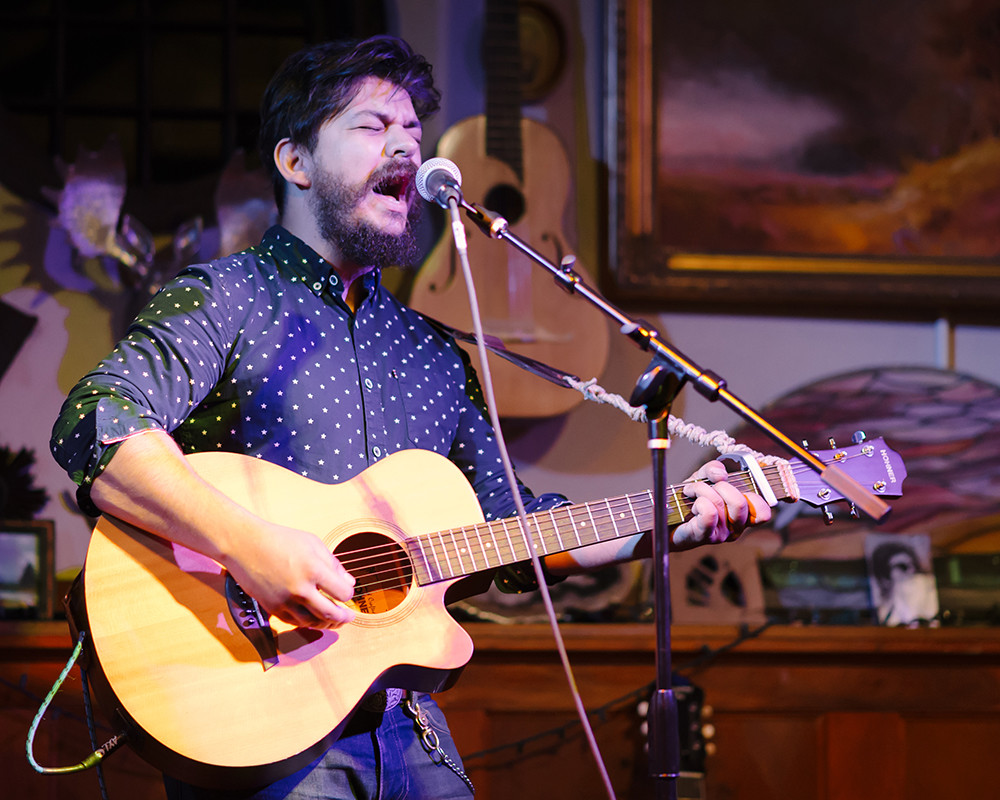 At first the occasional open mics at Pump House were intended as a side hustle to bring people in and show off the work that they and their students had been doing. But they grew quickly to four shows a week, bringing in everything from folk to bluegrass to jazz, punk and the URI student big band. Between the local bands, emerging performers and touring acts looking for a stop between Boston and New York, there's been no shortage of artists making their way to the Pump House stage.
The crowds have been making their way there too. Having a bar is certainly a draw, but the quality of performances have carried Pump House's reputation beyond its tiny, South County village and made it a destination for Rhode Islanders looking to catch a great show.
"I don't think we realized that when we started doing it," says Bodman. "But I've been told by so many different people that there was a hole where this should have been, and I'm so glad people feel that way about it."
Bob Kidd is a local artist who lives a mile from Pump House and has become the space's official photographer, documenting the performers who have come through as well as the evolution of the space.
"Music is a big piece of my life, so I asked if they needed a photographer and I've been doing it ever since," says Kidd. "It's been fabulous. It's this lovely music that you don't hear on the radio, but it's a level of music that's so good. It's community changing."
On the night I visited, Maine folk singer Dan Blakeslee was performing. It was his first time there as well, and it was clear that there was something about the space that struck him.
"I came in the other day to put up posters and I was blown away by the vibe," he told me. "I play a lot of rooms, and this is the exact essence of what I look for in a venue or a space. Instantly when you walk in you feel changed."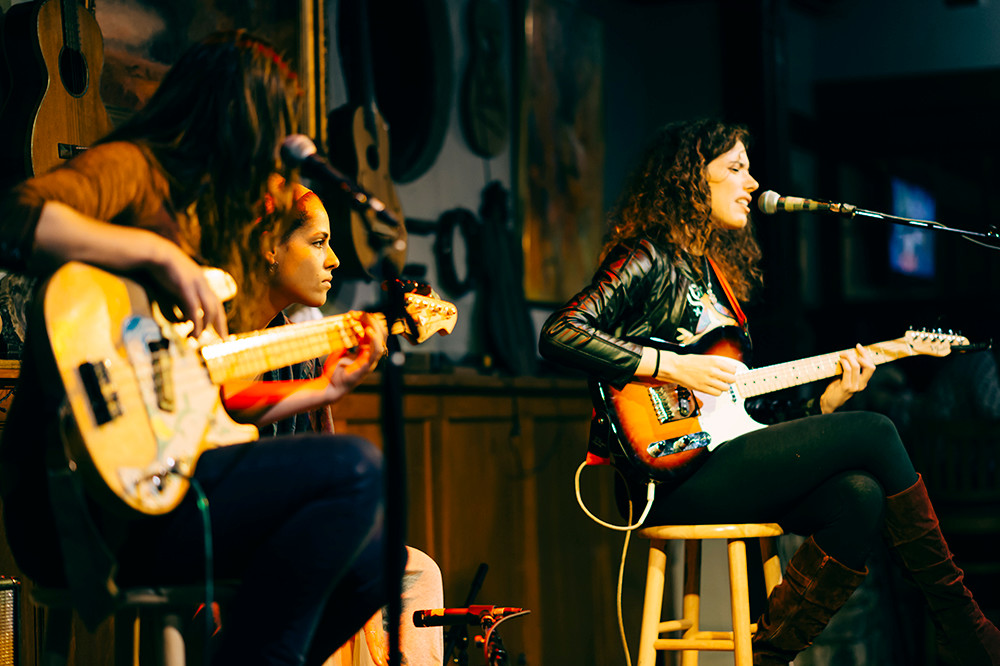 "When we set this place up, we wanted our students' instruments to be on display," Collins says. "It adds great ambience to the room." The not-quite-finished guitars add an authentic character to the room during performances, and the performances bring attention – and curious potential guitar-makers – to the work Bodman, Collins and their students do by day.
"We're just super lucky and grateful to be here," says Collins. "When I look back to what we were doing a year ago, it's just incredible how far we've come. Every time we have a show, we make a point to ask how many people are new. We keep seeing new faces."
I'm not surprised to hear that new people keep discovering it. Like I said, this place is downright magical.