It only takes tourists a weekend to fall in love with South County, and for the amazing place we call home to cement a permanent place in their hearts. Of our just over 500 square miles, more than 200 of them are water. You can go from shore to wooded hiking trails to sophisticated city centers in a matter of 20 miles. It's the kind of place that once you find, you never want to leave. Everyone has their own reasons they love this place. Here are 10 of ours.

1. The Beach
There are 400 miles of coastline in Rhode Island, but it's a time-honored fact that all of the best miles of beach are in South County. Thousands upon thousands of tourists flock here every summer for a bunch of reasons, but mostly for our sand and surf. And while summer is great, those of us who find serenity in the sea know that you can find it walking along Napatree Point, or the Charlestown Breachway, or any of your other closely guarded favorite spots besides our 15 official beaches on any given day of the year.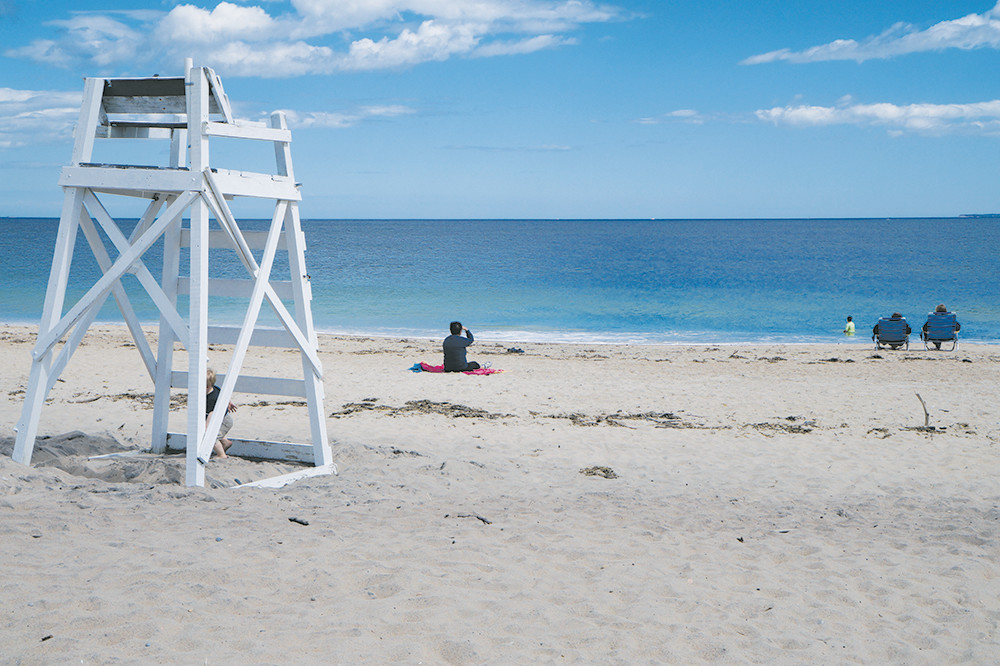 Charlestown Town Beach, by Meghan H. Follett
2. Our Farms
One of the biggest reasons that Rhode Island has such an incredible restaurant scene is that we're connected - really connected - to our farms. Local food is such a regular presence in our daily lives that we don't even have to ask if our restaurants are farm to table (the answer is always yes). When even your local grocery stores are carrying food from Sunset Farm and Matunuck Oyster Farm, you know you're rich in natural (and really delicious) resources. And it's not just about the food: places like Farmer's Daughter and Clark Farms have so many workshops and activities that it's easy - and fun! - to spend an afternoon reconnecting with our land.
3. We're Keeping Main Street Alive
While other places are rightly lamenting the slow disappearance of town centers, we work hard to keep them alive. Having a place to stroll and window-shop after having dinner at a restaurant you can walk to isn't just the kind of thing that keeps visitors coming back - it's the kind of thing that makes a community. Top that with the beloved annual festivals hosted by East Greenwich, Wickford, Wakefield, Westerly and more. There will always be a place (and a need) for the kind of big business that Quonset is developing, but having a Main Street to gather at is one of the defining characteristics of a strong community, and we've got those areas to spare.
4. URI
As the state's biggest four-year college, the University of Rhode Island is so much more than just an institution of higher learning – it's a part of the community. East Farm and the Master Gardeners keep us all in fresh plants. The Ryan Center brings in awesome concerts and events - Jane Goodall, Bill Nye the Science Guy and Whoopi Goldberg just this fall alone - in addition to the nonstop excitement from Rams and Lady Rams games. All eyes were on the Men's Basketball team last year during their surprise March Madness run. Imagine what excitment is coming down the pipeline this year.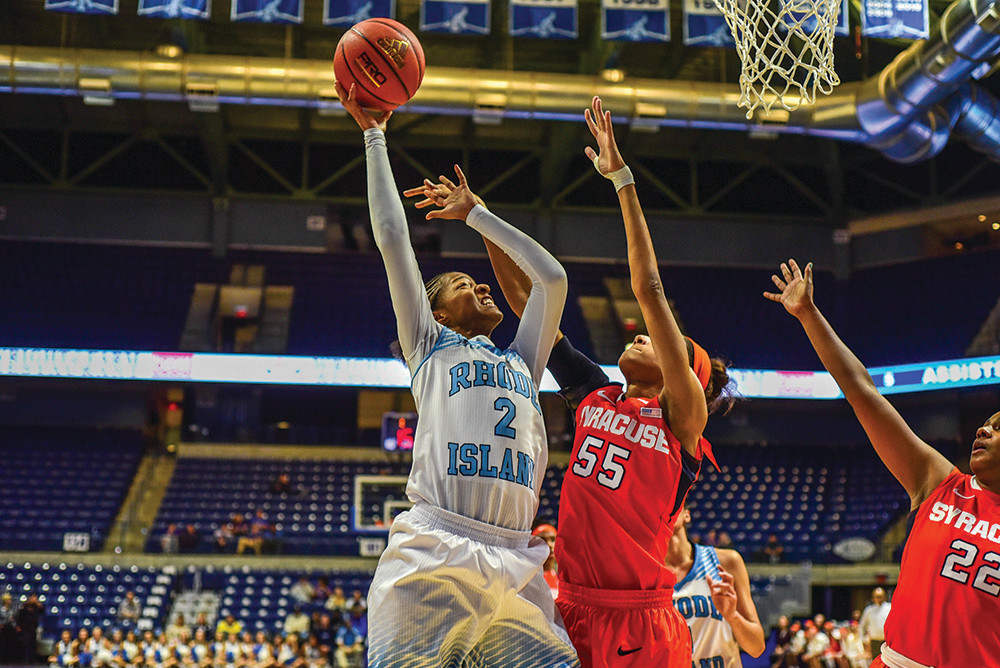 URI Lady Rams, courtesy of University of Rhode Island
5. The Local Arts Scene
For a cluster of relatively small communities, South County is flush with arts organizations. Theatre by the Sea, Contemporary Theater Company, Granite Theatre and more keep things dramatic (in a good way). Members of the Chorus of Westerly raise their voices for beloved annual concerts. There are big events like the Wickford Art Festival and the Virtu Arts Festival nearly every weekend in season, plus open studios at artistic hubs like Shady Lea Mill. The Greenwich Odeum and Courthouse Center for the Arts host big concerts. And if you'd prefer to learn rather than just observe, Jamestown Arts Center and the South County Art Association - along with tons of other galleries and arts groups - offer lessons on how to be artsy yourself.
6. Our Seafood
South County has a thriving restaurant scene, and we've got our beloved food icons like Allie's Donuts and Westerly's Soupy, but nothing will ever be better than fresh-off-the-boat seafood at restaurants like George's of Galilee and Champlin's, where you can actually see the boats coming in with seafood that's so good, it has the whole country clamoring for it. Point Judith Calamari is more than just our official State Appetizer - it's world famous, and for good reason. More than that, though, our aquaculture industry is thriving, with oyster farms dotting the shore and kelp farms (no, really) not far behind.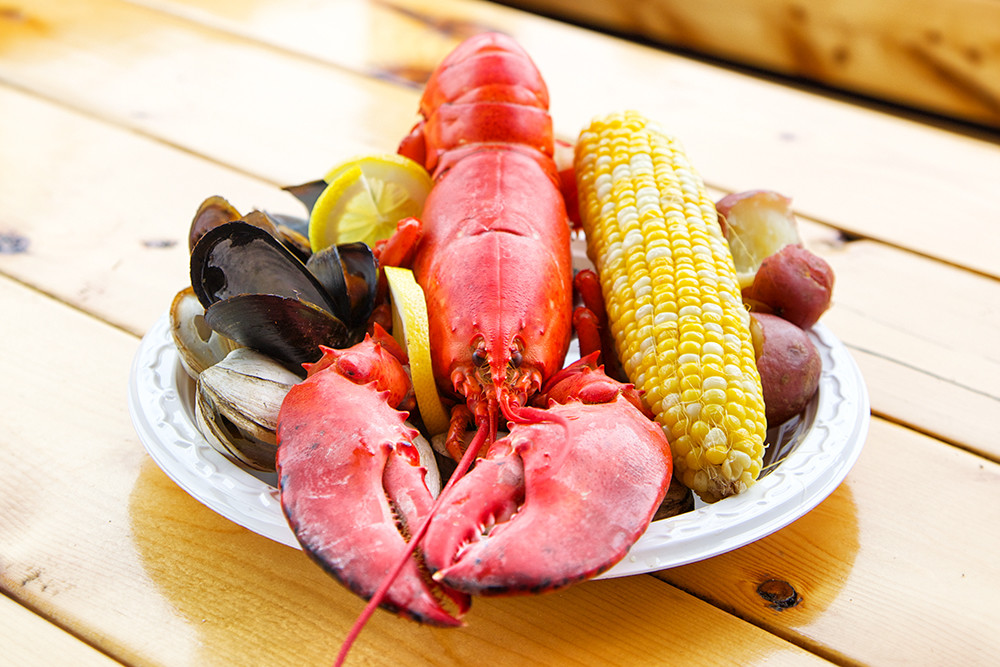 Champlin's, by Michael Cevoli
7. Block Island
Our little island paradise really is a national treasure – so much so that the Nature Conservancy named it one of the Last Great Places in the world. Aside from the restaurants and beaches, Block Island has so much to offer for people who are looking to check out of their busy lives and check back in with nature, with miles upon miles of walking trails and pristine shoreline. And with so much of the island preserved by the Block Island Conservancy, we know it's going to stay that way for a long time to come.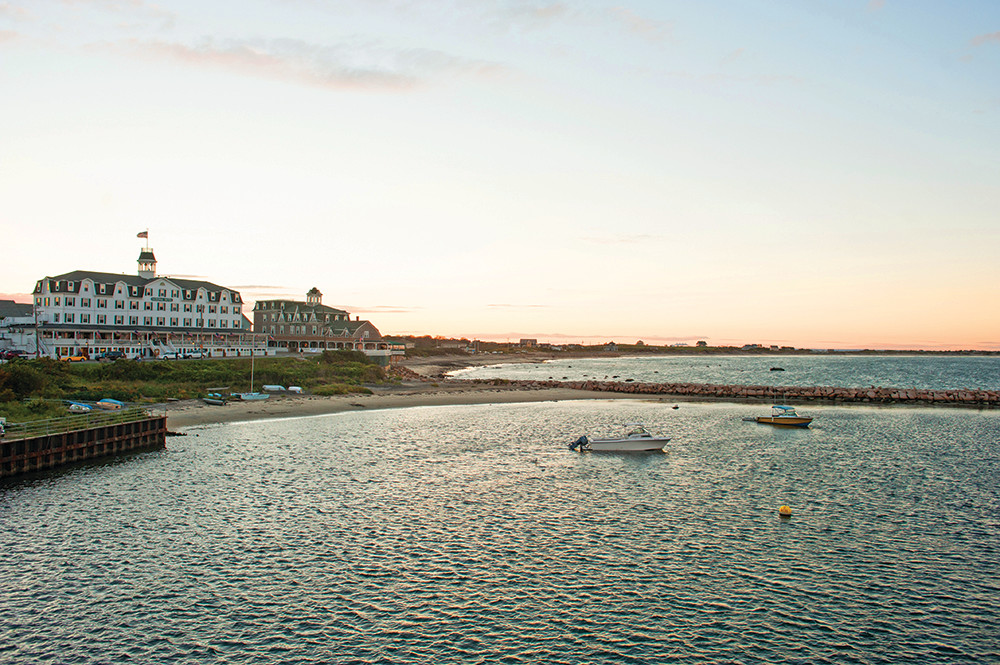 Block Island, by Stacey Doyle

8. We've Got History to Spare
South County has so many museums – like the Tomaquag Museum, Gilbert Stuart Birthplace, South County Museum and Smith's Castle – that you probably haven't even been to all of them, and they all capture different important moments in local (and national) history. Then there are all of the lighthouses and preserved landmarks, like the Westerly Armory, that keep history alive. Our most beloved landmark, the Narragansett Towers, was built more than 130 years ago. That says something about how much we honor and remember the past, and how important it is to our daily lives.

9. We Know How to Throw A Party
We dare you to come up with a place that has more fun and festivals, starting in the spring with Misquamicut SpringFest and stretching late into the fall. Rhythm and Roots brings in huge crowds to see major musical acts; the Washington County Fair celebrates good old-fashioned fun; the Hot Air Balloon Festival and the Quonset Air Show keep our eyes on the sky; and the RI Calamari Festival, the Blessing of the Fleet, and the Charlestown Seafood Festival celebrate our most delicious natural resource. And those are just the big ones.

10. We Care – Really Care – About the Community
Sure, people move here for the great schools, but they stay because of the great people in our communities: who regularly host fundraisers for good causes, even jumping into the ocean by the thousands every January 1 to raise money to support local charities. Small nonprofits like the Jonnycake Center and the WARM Shelter work hard to provide help to those who need it. The local chambers of commerce support local businesses. It all adds to the sense of community, and the knowledge that people who live here really care about making sure that community feel stays strong.